Uncategorized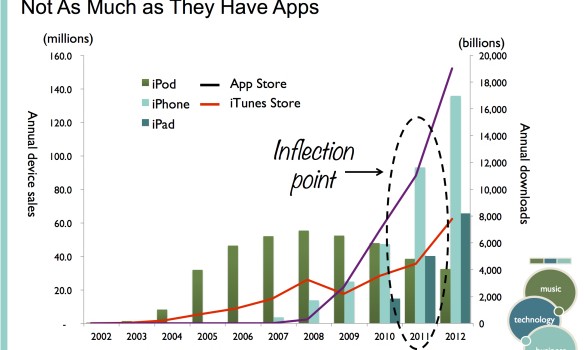 Published on February 7th, 2013 | by Alan Cross
0
Apple Announces Sale of 25 Billion Songs from iTune
Yeah, iTunes has done all right. Twenty-five billion song downloads over ten years. To put that into perspective, this means:
–Today, 15,000 songs are downloaded every minute
–25 billion songs distributed equally would mean three songs for every person on earth
–Extrapolating that to its ridiculous end, this means one son for every four members of homo sapiens who have ever walked the planet.
Apple keeps close track of downloads. It turns out that some German guy downloaded song number 25,000,000,000, selecting a techno/house track called "Monkey Drums" by Chase Buch. Now that the word is out on that song's magic milestone, I wonder how well it's selling?
Meanwhile, that German guy got an iTunes gift card worth €10,000.
This isn't the right remix of "Monkey Drums"–the recording in question is the Goskel Vacin Remix–but this will at least give you a taste of things.
So what does all this mean for the music industry? Music Industry Blog provides some very interesting analysis.
Yesterday Apple announced that it had reached the milestone of 25 billion songs sold.* The number is impressive by any means and brings yet more important context to the current scale of streaming versus downloading. But of course music downloads are just one part of Apple's business, and not a hugely important one at that. Apple sells downloads to improve its device proposition. As I have written before, it is effectively monetized CRM, and interestingly in these days of increased investor scrutiny, music sales are actually a low margin revenue stream for a company which prides itself on high margins. Which means the better that music sales do, the more they dent Apple's profit margins.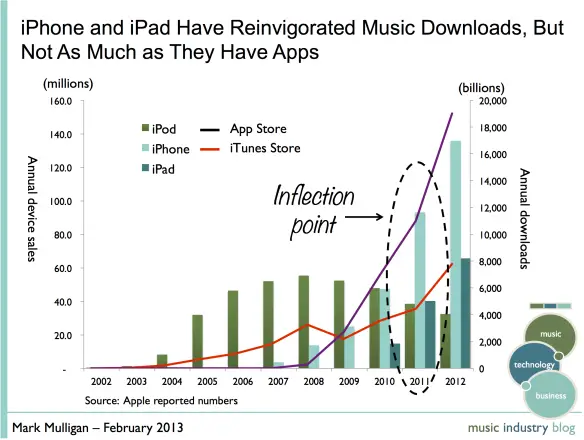 Related Posts