Uncategorized
Published on November 9th, 2012 | by Alan Cross
0
Terrance Malick's Untitled and Mysterious Music Movie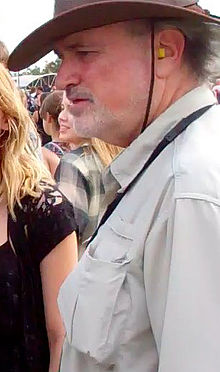 Last year during a chat I had with Ian Astbury of the Cult, we began to talk about movies.
"So I was working on this Terrance Malick movie down in Texas and—"
"Wait," I interrupted. "Terrance Malick? THE Terrance Malick? The guy who goes years–decades–between films? He just released Tree of Life and he's already making another movie? A music movie?"
"Yeah," said Ian. "I'm in a backstage scene that was weirdly unscripted."
"So when's this movie coming out?" I asked.
Ian smiled. "It's Malick, man. It'll be done when it's done."
The movie doesn't have a title yet, but IMDB describes the plot thusly: "Two intersecting love triangles. Obsession and betrayal set against the music scene in Austin, Texas."
Along with an appearance by Ian, the movie also features Christian Bale, Natalie Portman, Holly Hunter, Ryan Gosling, Michael Fassbender, Cate Blanchett, Rooney Mara and perhaps both Val Kilmer and Benecio Del Toro.
This being Austin, there are plenty of musicians rumoured to be involved: Black Lips, Fleet Foxes, Arcade Fire, Die Antwoord, Lykke Li, Tegan and Sara, Florence + the Machine, Patti Smith and Iggy and the Stooges.
Sounds interesting. So when will it be released? Like Ian said, "It's Malick, man."
Related Posts